Taiwanese smartphone maker HTC has risen as a strong contender to Apple's (AAPL) iPhone and other smartphones from Samsung Electronics and Nokia (NOK), the world's two biggest handset makers. Now, the company is officially in the race to win over China's increasing number of smartphone users.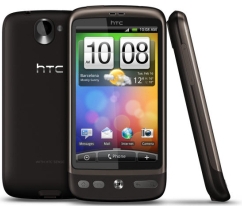 At a press conference Tuesday, HTC said it is launching four smartphone models under its own name in China in an effort to establish its brand in the world's largest mobile market.
Luckily for the Taiwanese company, Apple has been slow to launch its hot new products in China, and has a relatively small presence with a 7.1 percent share of smartphone sales in the second quarter, according to Analysys International. Only a non-Wi-Fi version of the iPhone 3GS is officially available in China so far, and Apple hasn't yet indicated when it might release a version with Wi-Fi or the iPhone 4. Nokia has a market share of 27 percent, while Samsung has 18 percent, Motorola (MOT) 14 percent and Sony Ericsson (SNE) nine percent.
Source: WallStreetJournal