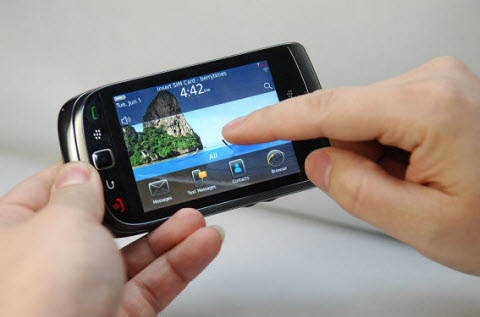 Shares of BlackBerry smartphone maker Research In Motion Ltd jumped early on Wednesday on speculation it is set to unveil a long-awaited touchscreen handset designed to battle Apple Inc's popular iPhone.
RIM is expected to announce the launch of the slider 9800 handset at a joint BlackBerry-AT&T Inc event in New York next Tuesday morning.
"The timing makes sense (for this to be the 9800 launch)," said Avian Securities analyst Matt Thornton.
"The earlier they are going to say it is going to be available on the shelves the better. They don't want to miss one of the key seasons," he added, referring to the lucrative back-to-school period for retailers.